Feature : Our Efforts for Environment and Quality Control
Always for the
benefit of society.
We are strongly involved
in BCP and CSR.
Engagement in Environment
Environmental Policy
Since the founding, FURUYA METAL has been conducting under the management philosophy of contributing to the advance of science and technology and the prosperity of society through industrial precious metal products.
For the future, not only effects on reduction of burdens on the environment, but also we will strive to take part in technological innovation in the fields of clean-energy and environment conservation utilizing various superiorities of precious metals.
Not only to the observation of environment-related laws and regulations and customers demand criterion, but also we work to raise the management level.
We develop and operate environmental management system and undertake effects for continuous improvement.
We establish management system on chemical inclusion of products and chemical materials to be used during production process for prevention of health and decrease in burdens on the environment.
We improve recycling of resources.
We promote development of environment-friendly products.
We proceed training and enlightening to have each employee is cognizant of the importance of global environment conservation and achieve a goal in accordance with environmental policy.
We disseminate our company's environmental policy to all employees and disclose it to outside of the company if required.
Quality Policy
Establish safe, stable and secure plants.
Enhance stable quality and customer satisfaction by behaving customer's perspective.
Aim at growing profitability with continued quality improvement.
Acquisition of ISO Certification
FURUYA METAL acquired ISO 9001:1994 in February 2000, and renewed its certification with the latest edition of ISO 9001:2008 in December 2009. The Company aims to continue maintaining and expanding this certification in the future in order to manage all of its manufactured products employing this quality management system as well as to meeting the needs and expectations of customers.

Furuya Metal acquired ISO14001 certification for its environmental management systems in January 2006. Going forward, the Company will make ongoing reductions in the burden on the global environment by striving to support technical innovations in clean energy, environmental cleanup, and valuable metal recycling from industrial waste.

The Company was certified in March 2009 as an Accredited Calibration Laboratory (conformity with ISO/IEC17025) by the Japan Calibration Service System (JCSS), corresponding to the International Mutual Recognition Agreement (MRA) for the calibration of R thermocouples. We will continue our efforts to achieve even higher levels of quality under international standards.
[ Background to Acquiring ISO Certification ]
SCROLL←→
February 2000
Tsukuba Plant
acquires ISO9001 certification
January 2006
Tsukuba Plant
acquires ISO14001: 2004 certification
December 2006
Tsukuba Plant
Certification renewed to ISO9001: 2008
January 2009
Tsuchiura Plant
Expands ISO9001-ISO14001 certification
March 2009
Tsukuba Plant
Certified by JCSS as an Accredited Calibration Laboratory (ISO/IEC17025),
corresponding to the International Mutual Recognition Agreement (MRA)
January 2011
Chitose Plant
Expands ISO9001-ISO14001 certification
December 2017
Tsukuba Plant、Tsuchiura Plant、
Chitose Plant
Certification renewed to ISO9001 and ISO14001 2015
December 2018
Tsukuba Plant
Certification renewed to ISO17025 2017
Environmental Protection Activities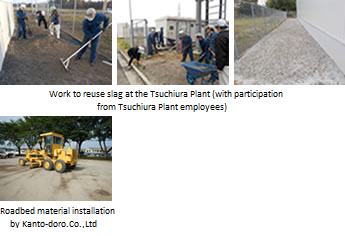 At the Tsuchiura Plant, slag (rock-shaped substance which is a by-product of the smelting process) was disposed as industrial waste. With the cooperation of Kanto-doro.Co.,Ltd, we became able to reuse the slag as roadbed material starting in November 2016.
As a result, the volume of industrial waste will be reduced by an estimated 50 tons per year.
Social Contribution Initiatives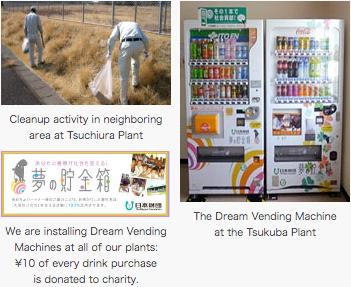 We aim to carry out our corporate responsibility commitments that go beyond compliance with the laws and regulations governing environmental protection. We are active in participating in environmental conservation programs in our communities while strongly engaging in activities that benefit society. We work closely with our communities and strive at all times to be a good corporate citizen.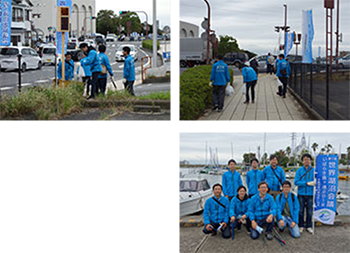 Employees participated in the 17th World Lake Conference (Tsuchiura, Ibaraki 2018) held on Saturday, October 13 and picked up garbage in and around the Port of Tsuchiura.
Furuya Metal's Corporate Activities
〜 Support for Prevention of COVID-19 Expansion
In the difficult time brought by COVID-19, Furuya Metal is grateful to all the people engaged in medical services who are working hard at the front line of the current crisis.

In order to show our gratitude and extend our support to them, we have recently donated 10,000 sheets of non-woven cloth each to the following organizations.

National Hospital Organization, Kasumigaura Medical Center
Ibaraki Welfare Federation of Agricultural Cooperatives(JA Ibaraki Kouseiren), Tsuchiura Kyodo Hospital
Engagement in BCP (business continuity planning)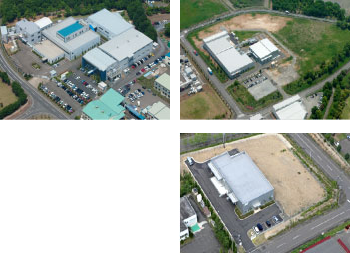 In the aftermath of the Great East Japan Earthquake of March 2011, companies are aware now more than ever of the importance of risk management to deal with emergency situations such as natural disasters and accidents.
So that our customers do not experience supply bottlenecks in our product services, Furuya Metal is strengthening its ability to continue business operations in the event of an emergency situation that causes us to suspend production activities.