Feature : Ability to Make Proposals
We move quickly, from finding out our customers' needs to product delivery.
In every field, we can provide
customization to meet your
particular requirements.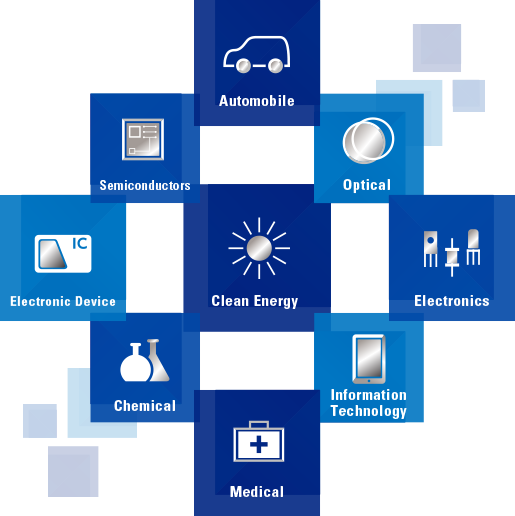 Furuya Metal is a company engaged in the manufacture and sale of products made with the precious resource of PGMs. Our particular focus is on iridium and ruthenium, two of the rarest and least known of the PGMs, whose potential we explore through ongoing development of products and applications.
With their outstanding properties, PGMs are utilized in a diverse range of sectors, including information and communications, clean energy, semiconductors, electronics, and the environment. These materials are also essential to cutting edge technologies such as OLEDs (organic light-emitting diodes) and fuel cells.
Furuya Metal has established a cycle for procurement through manufacture and processing to recycling of PGMs, resulting in a stable supply of high-grade products. Moreover, as a technology partner to commercial enterprises, government agencies, and research institutions that engage in the research and development of cutting-edge technologies, we contribute to advances in science and technology and the prosperity of society.