Processing Technology : Iridium
The Iridium Crucible Manufacturing and Purification Flow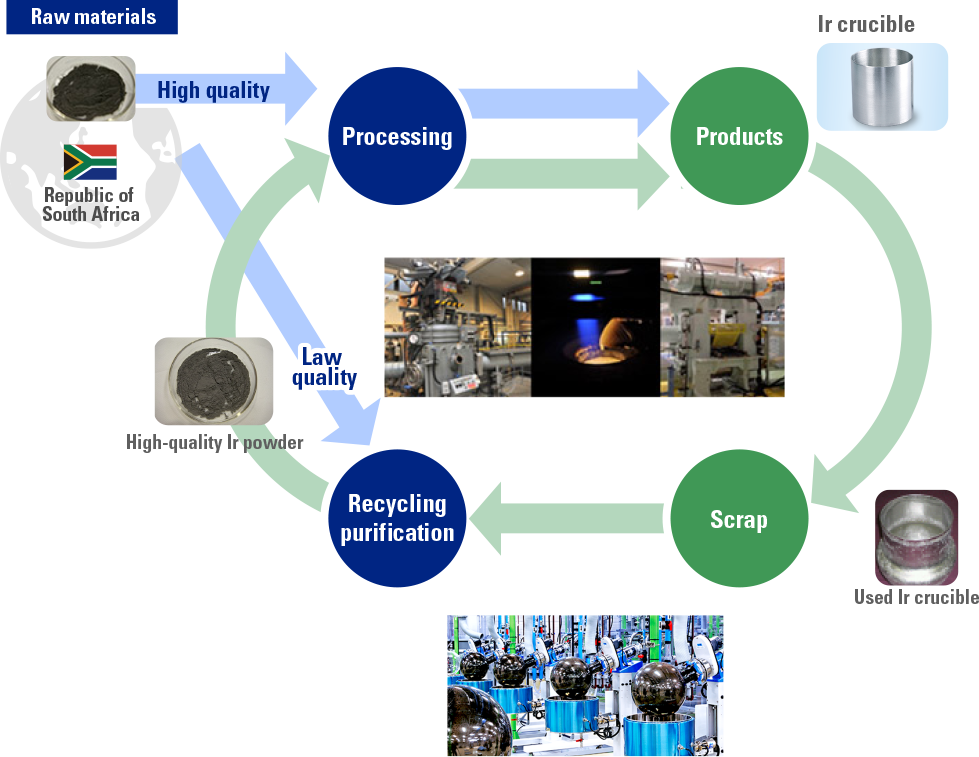 Worthy of special mention is the fact that Furuya Metal has manufacturing technology for the melting and processing of iridium powder that is produced by iridium mines, as well as technology to produce high-purity iridium powder, mainly through recycling. By integrating these two technologies, we are able to produce high-purity, precision apparatus. We are the only producer in Japan, and one of only a few companies in the world, that has both of these technologies.
Melting Technology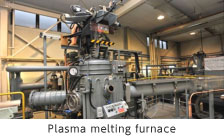 Iridium powder that has been produced at mines and imported into Japan is melted at Furuya Metal and made into ingots. Our unique melting technology uses plasma melting. He important feature of plasma melting is that an extremely high-temperature plasma (over 5000℃) can be used to vaporize and remove excess impurities in the iridium. We use what is called the double melting method to manufacture high-purity iridium ingots. Moreover, in recent years, we have introduced electron beam (EB) melting furnaces, a melting method that yields even higher temperatures and still purer iridium.
Processing Technology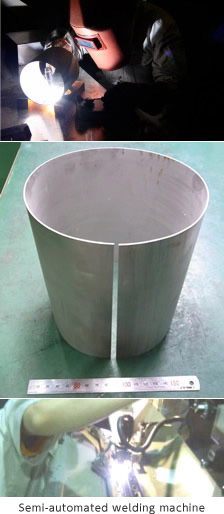 Iridium has high corrosion resistance, high temperature resistance, strength at high temperatures, and other properties not found in other metals. These properties make it an extremely useful material, but iridium has its weak points, including the fact that it is hard and brittle. As a result, iridium is very difficult to process, and requires special processing techniques. For one thing, it is virtually impossible to cold roll iridium, and all manufacturing steps must be performed at high temperatures of at least 1000℃.
Iridium forging and rolling is performed under high-precision temperature control to produce sheets of the required size. These sheets undergo a number of production steps, including machining, to make parts which are then made into final products using welding techniques.
Although automation technology is used for welding, as well, manual welding by skilled craftsmen is basically what is needed to make these products. Special skills and a lot of practice are required to weld iridium at temperatures nearly 1000℃ above the melting point of iron. Since the melting point of iridium is over 2400℃, in contrast to other metals (such as aluminum with its 660℃ melting point, or iron at 1540℃), special melting equipment such as the plasma melting furnace is needed. And also due to its high melting point, it is extremely difficult to weld iridium and it takes much training to be able to do so. At Furuya Metal, we have craftsmen who have accumulated more than ten years of experience in iridium welding who are able to perform the kind of high-quality welding that sets us apart from other companies.
Recycling and Purification Technology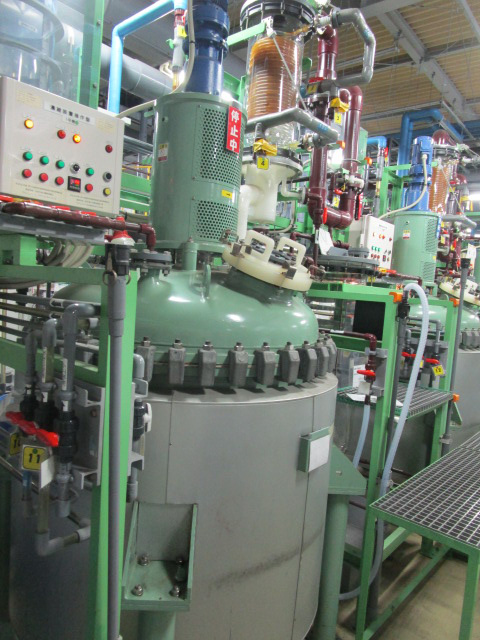 Furuya Metal was the first company in Japan to set up a complete iridium recycling system. Our recycling process is needed not only to achieve high-purity iridium, but also for the electrical and electronics industries in particular, in which high-purity materials are needed. Impurities have a large impact on the iridium crucible production process, as well as on the quality achieved in iridium crucibles themselves. Impurities can lead to cracks that form in the crucible manufacturing process, and these defects can adversely affect crucible yield rates, as well as significantly reducing the service life of the crucibles used by our customers. Moreover, impurities in crucibles can affect the end products made using these crucibles (elution into crystals, discoloring, and other defects), so every effort must be made to minimize these impurities.
Raw material iridium is typically obtained from mines in South Africa. Generally speaking, iridium powder is usually high in impurities and some materials cannot be used as they are. We analyze raw material iridium powder to determine whether or not it can be used to make crucibles. If the material does not exceed 99.95% purity, we turn it over to our refining (recycling) line to produce high-purity iridium.
This purification line can reduce the content of base metals as well as other platinum group metals (Ru, Pt, Pd, Rh, etc.), and there is no other technology like it. The line can reduce quantities of impurities to 1/10 to provide high-quality iridium products unavailable from our competitors.
Furuya Metal's Iridium Products
In addition to producing iridium crucibles, by combining these technologies we are able to provide a variety of other iridium products. We make such special products as spark plug iridium pins using φ0.4 wire obtained from extremely thin iridium sheets of 0.1t, as well as for other products.