Processing Technology : Ruthenium
Flow of Ruthenium Sputtering Target Manufacturing and Purification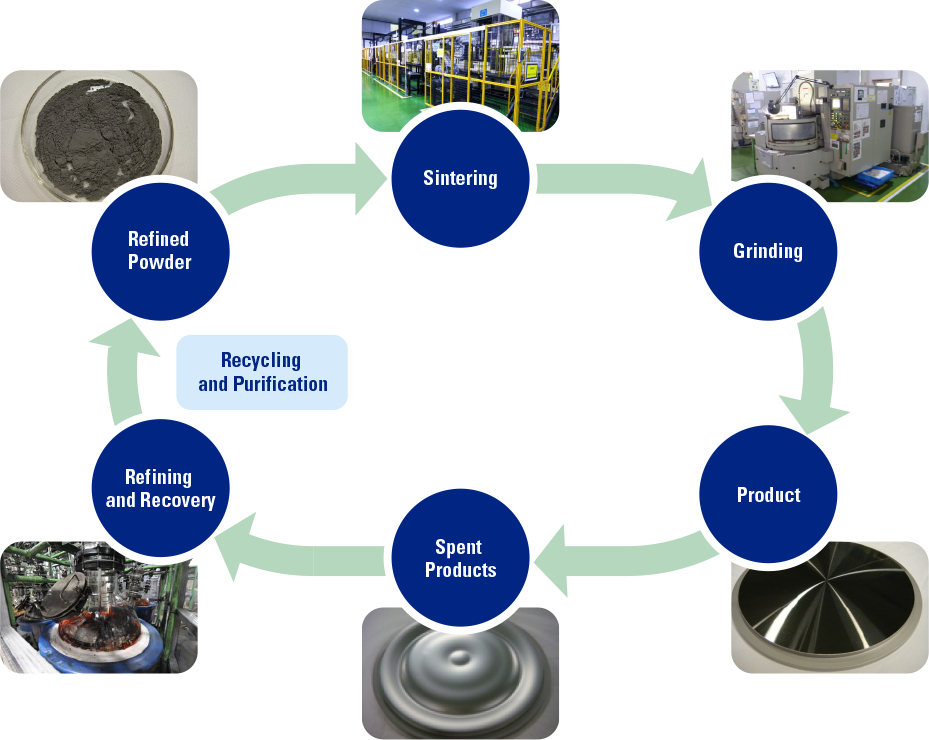 Ruthenium is used as a base material for increasing the storage capacity of HDDs. Ruthenium is a material that is expected to be in demand for sputtering targets as a main raw material for next-generation semiconductors (MRAM) in the future.
In addition to manufacturing sputtering targets, we have established a cycle of collecting used ruthenium products, refining them, and converting that ruthenium into raw materials.
Ruthenium used in the electronics industry and catalyst compounds is required to have high purity, and only we have the technology to purify it to high purity ruthenium (99.999%).
High Purity Ruthenium Sputtering Target
Using the Spark Plasma Sintering (SPS) method, the sputtering targets can be produced in bulk using near net shape molding without impairing the properties of the high-purity ruthenium powder.
We have several of Japan's largest SPS systems.
The high-speed sintering technique can be utilized to efficiently produce various types of products.
In addition to single metal powders, all mixed powders, such as alloy powders, [high melting point metal]-[low melting point metal] powders, and [metal]-[ceramics], can be sintered.
In recent years, we have established an ultra-high-purity target manufacturing technology that reduces the amount of impurities contained by our original dissolution method to a minimum, and we have also responded to the demand for semiconductors.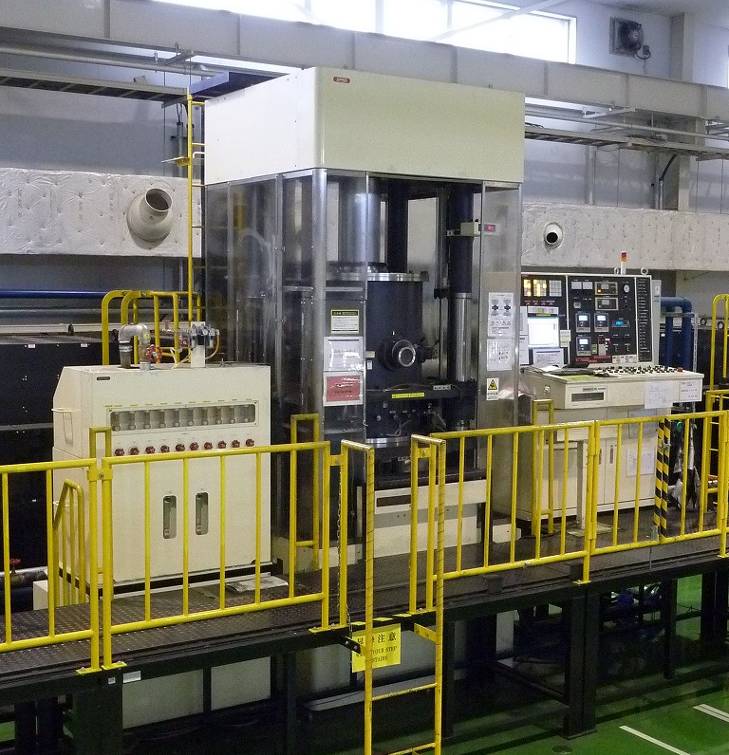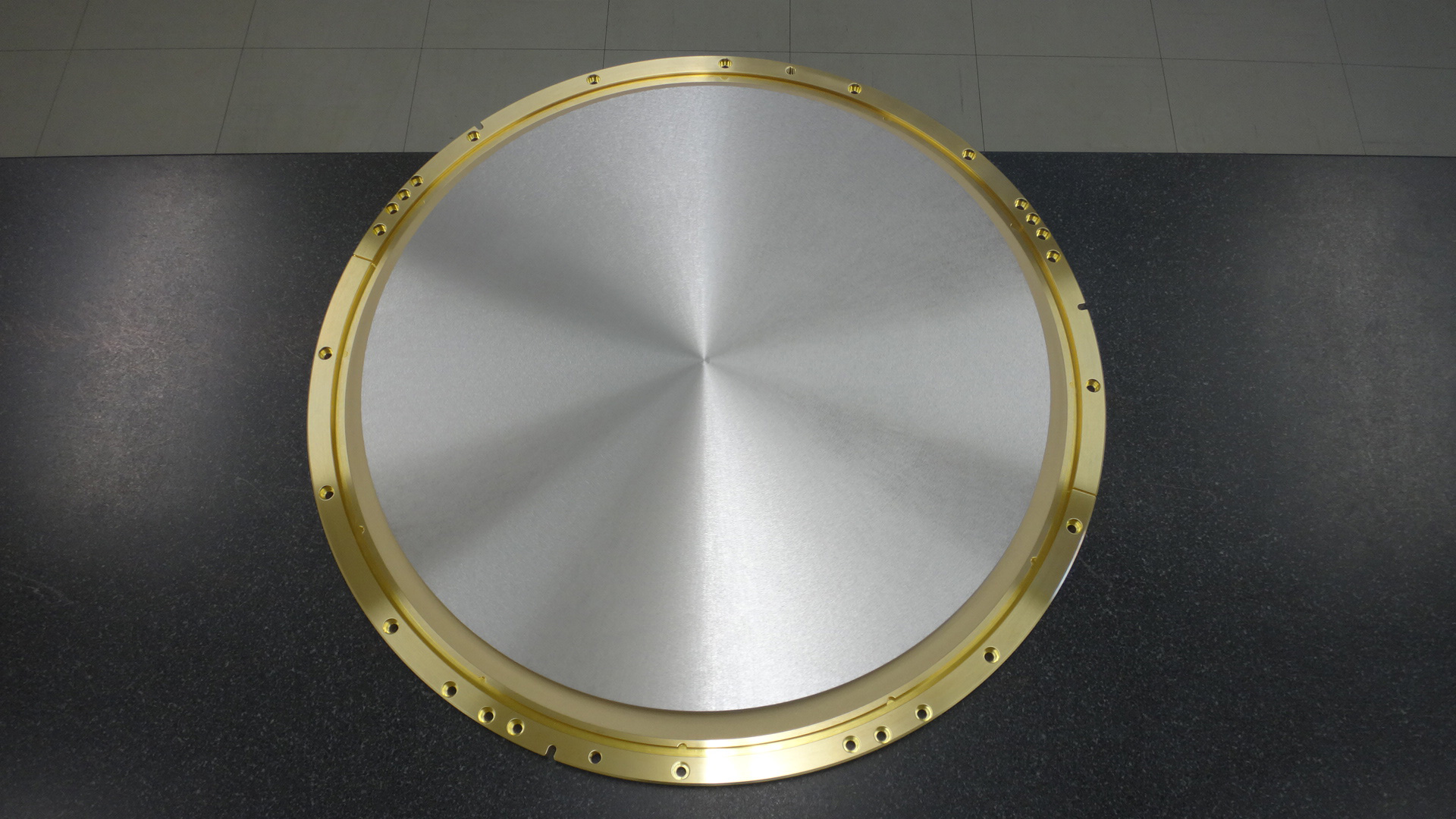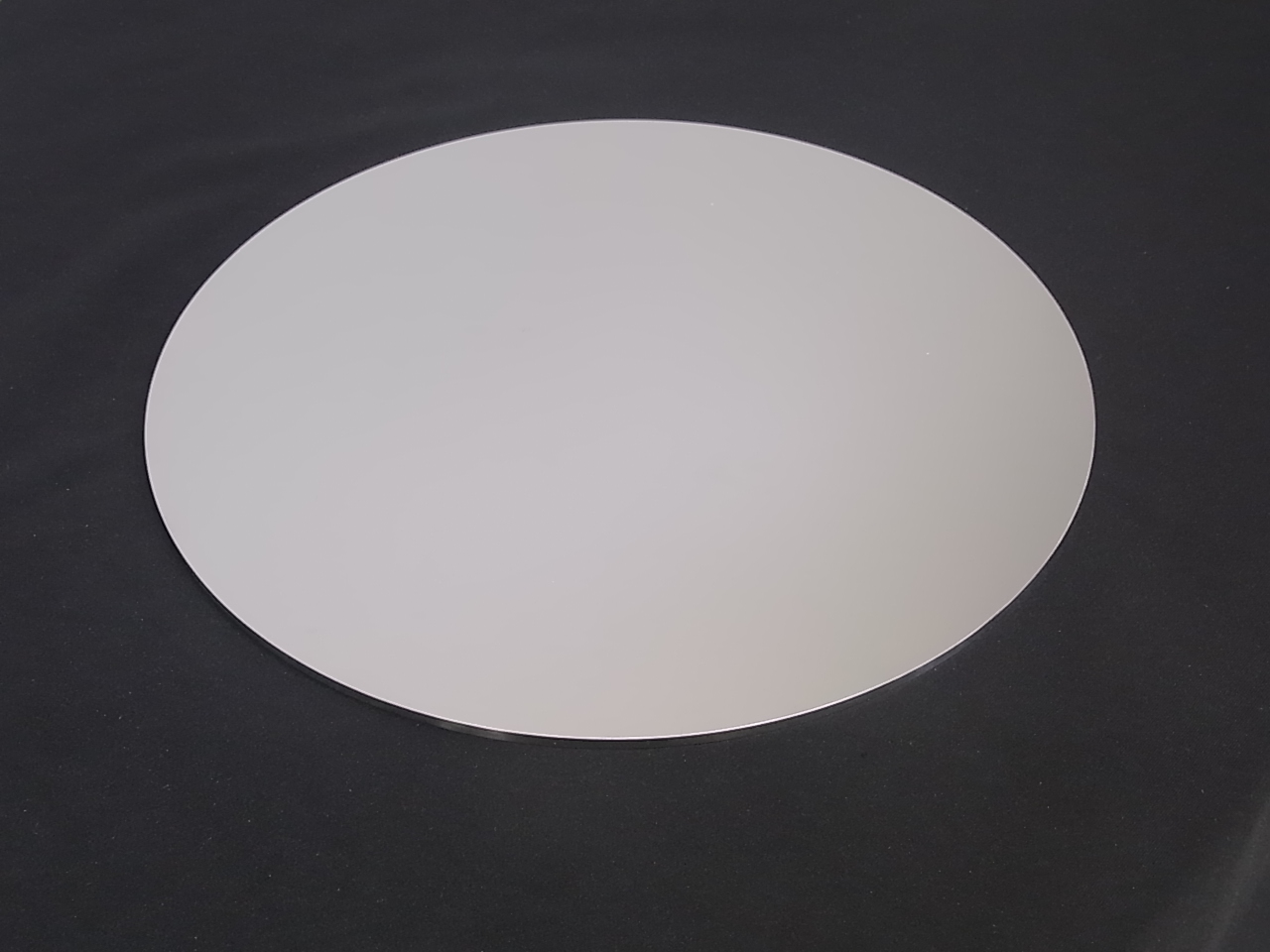 [Metal]-[Ceramics] Ultra-high Dispersion Material
Sintered Structure in Which Ceramics (40% by Volume) are Mixed with Metal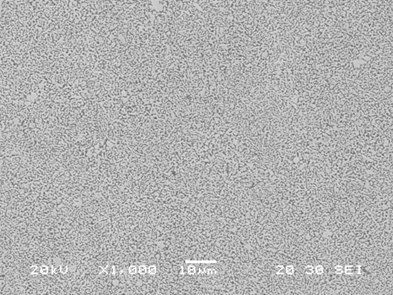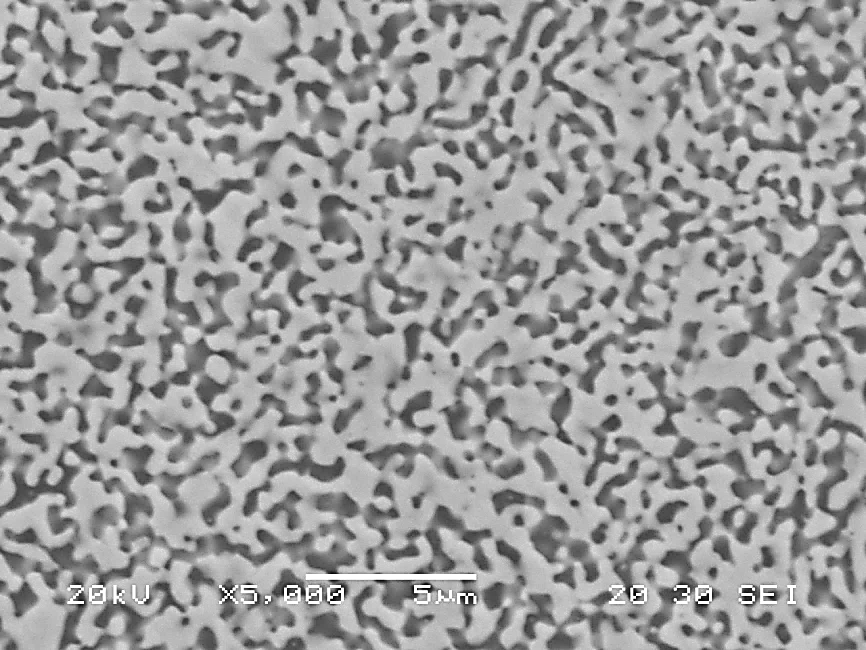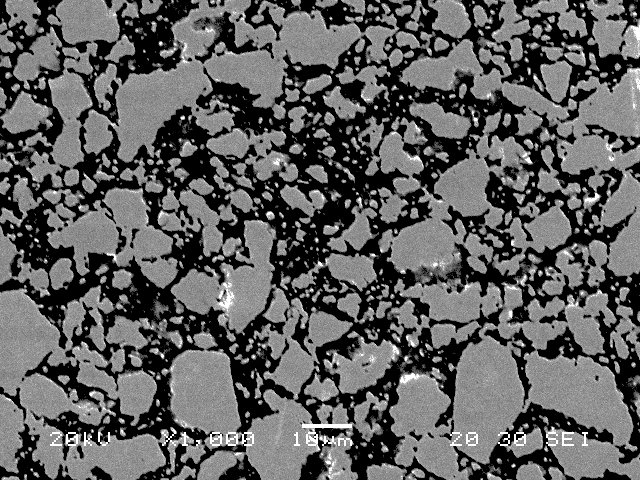 High Dispersion Sintered Structure in Metal-Metal and Metal-Ceramics
Using our proprietary powder compounding technology, we can produce ultra-high dispersion powders of [metal]-[ceramics] compositions.
High dispersion is achieved even when the ceramics have a large volume ratio.
High-speed sintering using SPS makes it possible to produce bulk materials with high dispersion and reduced grain growth.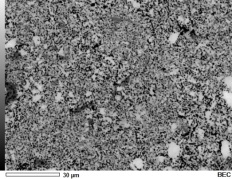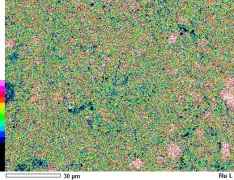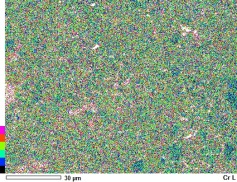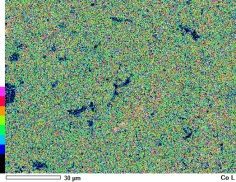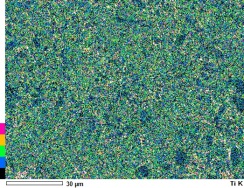 Recycling and High-Purification Technologies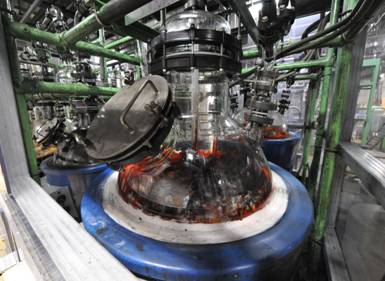 Furuya Metals has established the world's first complete recycling system for ruthenium. Our recycling system is essential for achieving high-purity ruthenium, and is an essential technical element in industries that require high-purity materials, particularly in the storage and semiconductor industries.
Various impurities contained in the product may cause particles to be generated during sputtering, and the expected performance of the product may deteriorate.
In general, ruthenium raw materials are mined in South Africa, but they tend to be highly contaminated and cannot be used as-is for some applications. These raw materials are analyzed by our analytical equipment and purified by our own recycling system depending on the intended application. Various spent products are also transformed into high-purity raw materials by using this system.
This line enables quantitative reduction of base metals and other PGMs and provides stable and continuous high-quality ruthenium products.
Furuya Metal's Ruthenium Products
Monolithic Sputtering Target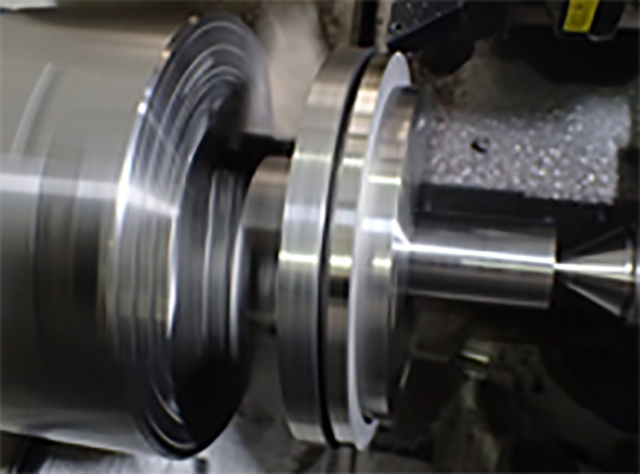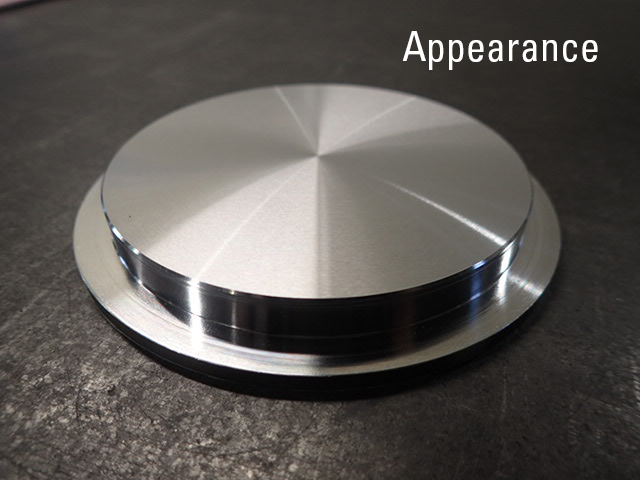 Although it is a very hard and brittle material, we use a variety of processing techniques to make monolithic targets without backing plates.
Sintered Sputtering Target (Mirror Finish)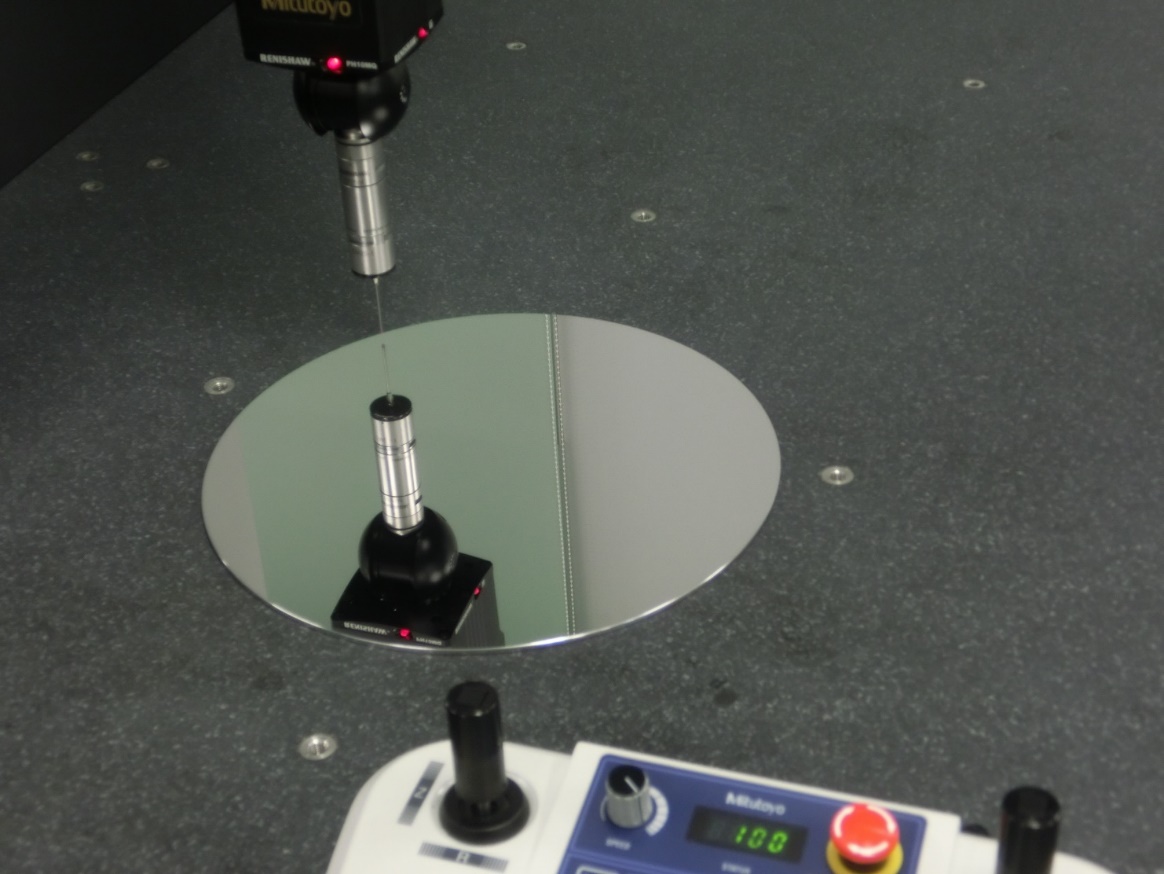 In order to reduce initial particles and shorten the presputter time, we have realized a target with a surface roughness of Ra<0.1μm using a special polishing method.
Melted Sputtering Target (R processing on the edge)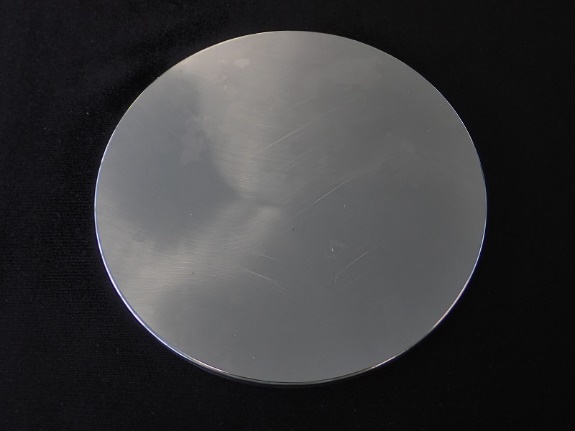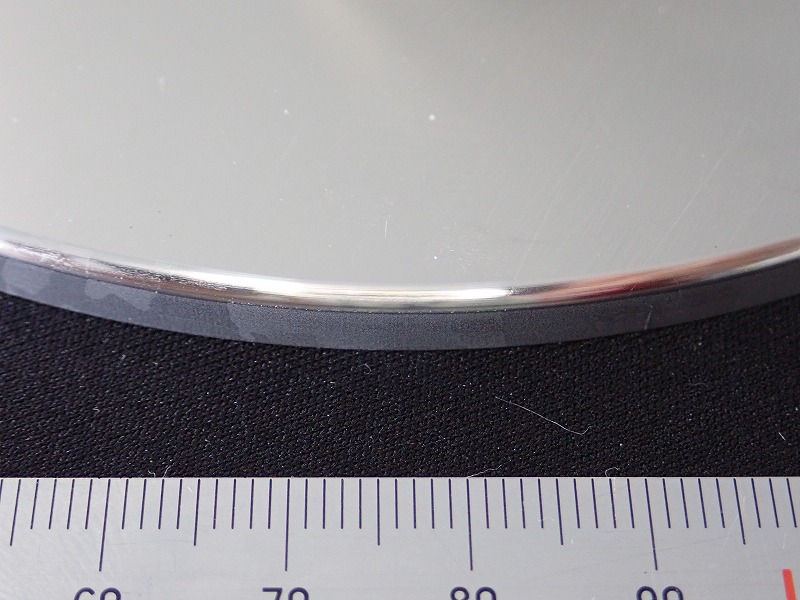 As a countermeasure against arcing during sputtering, R shape processing was applied to the edge of the product. The machining method and conditions were optimized to prevent chipping or dropping out of the grain during machining.
Commemorative Medal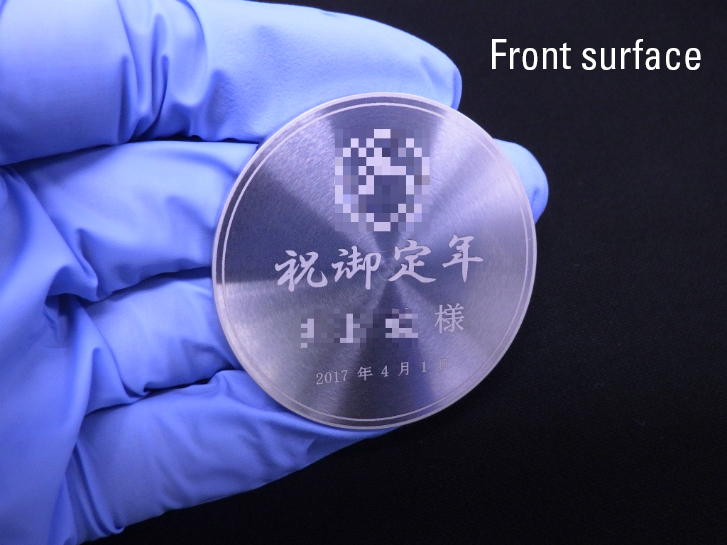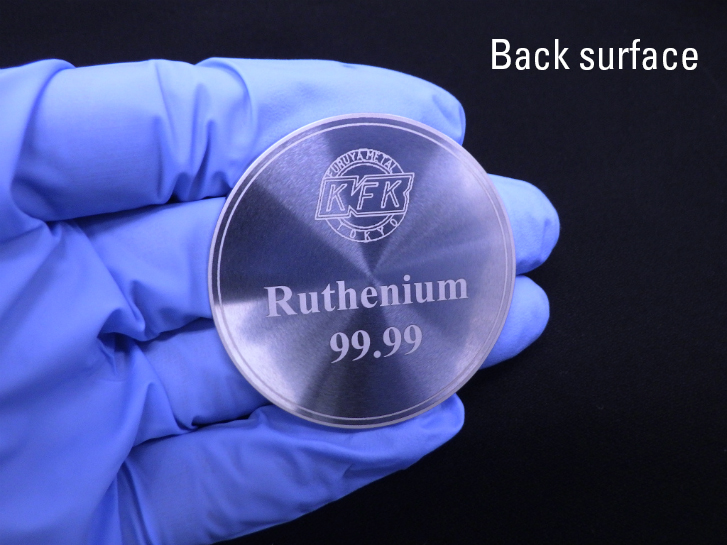 We created a retirement commemorative medal using bulk ruthenium. We gave it a beautiful appearance by utilizing ruthenium's unique whitish gloss.